Man Survives 3 Storey Fall after Landing on Moving Taxi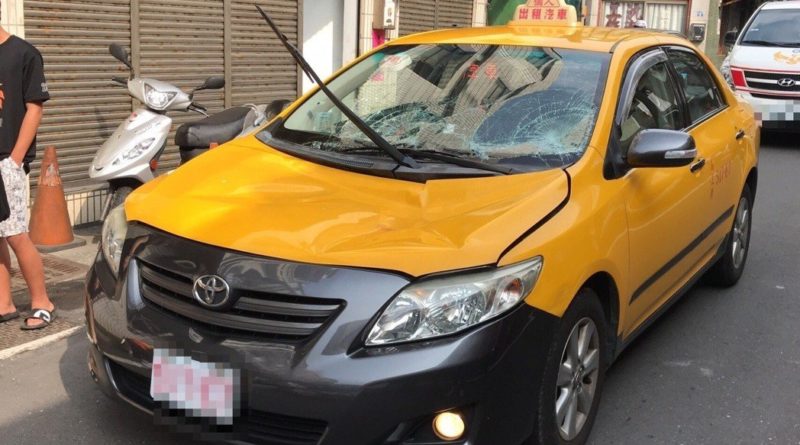 A man in Keelung City jumped from a third floor balcony, and survived, after landing on a taxi passing through the narrow lane, this morning, May 15.
Police received reports at around 8:00am that a man was on the third floor balcony ranting and threatening to jump. After rushing to the scene, the police officers learned that the building was uninhabited, and that the 27 year-old man, named Wu, lived nearby. The officers contacted Wu's mother, and urged her to help talk the man down.
However, Wu's mother's pleas were to no avail, and Wu jumped.
A taxi just happened to be passing by, and Wu landed on the hood and windshield of the cab. Paramedics stabilized Wu and rushed him to hospital. According to reports including United Daily News, Wu is seriously injured but not in a life-threatening condition.
The taxi was driven by a man named Gao, and the whole incident was recorded on the cab's dashcam, and by witnesses at the scene. Gao said that it was unfortunate that his taxi was damaged, but fortunate that a man's life had been saved.
Graphic Video Warning!
Taiwan English News is an independent publication with no corporate funding. Subscribe to Taiwan English News to receive the latest news via email. Advertising queries are welcome. Share, like, comment below, and please, buy me a coffee. I really need it.