Drunk driver dies after plummeting from five-story high expressway
A driver lost control of his vehicle on an elevated expressway in New Taipei City this morning, and his car bounced over the guardrail and landed in a park more than 20 meters below.
At around 6:55am, a 36-year-old man named Chen was weaving between cars at high speed on a curved section of Provincial Highway 65, between Wugu and Banqiao, when he lost control of his Subaru Forester SUV.
The car slid to the right until the tires hit the traffic separator dividing the four car lanes and the motorcycle lane. Upon hitting the traffic divider, the vehicle was sent airborne, hitting a light pole before flying over the guardrail and falling into the riverside park in Xinzhuang District.
The vehicle landed beside a roller-skating rink, but fortunately no people were present at the time.
When firefighters pulled Chen out of the mangled wreck of his vehicle, he was still breathing, but his vital signs were weak. Chen was rushed to hospital, but did not respond to treatment, and was declared dead at around 8:00am.
An alcohol blood test measured 1.2mg/l (>0.20% ), showing that Chen was very drunk at the time of the accident.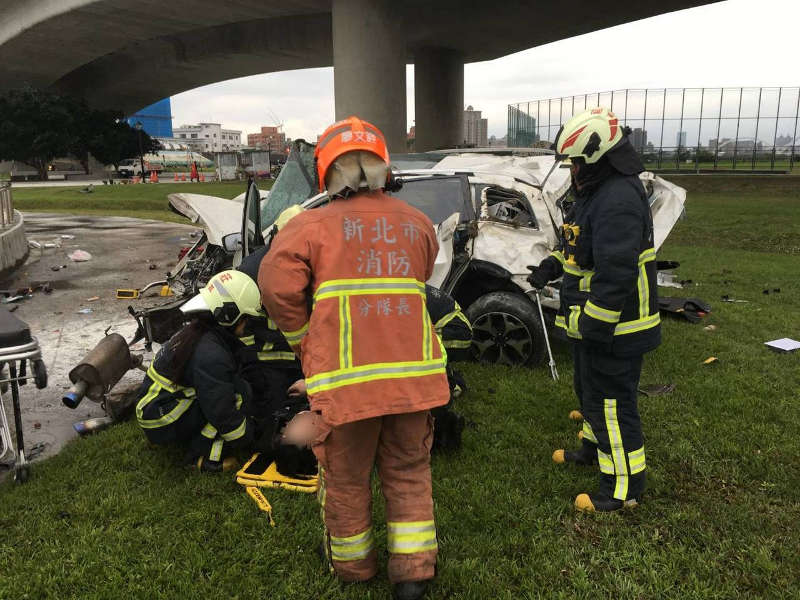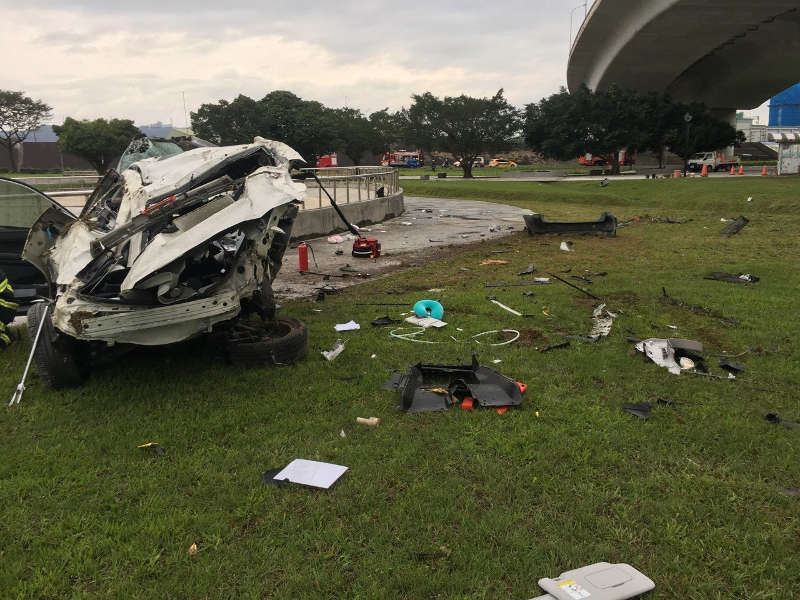 Related Video
Sources: United Daily News, Apple Daily.
Taiwan English News is an independent publication with no corporate funding. Subscribe to Taiwan English News to receive the latest news via email. Advertising queries are welcome. Share, like, comment below, and please, buy me a coffee. I really need it.