Taiwan east coast residents treated to spectacular Christmas light show in the form of missile tests
On Christmas Eve, and the evening of Christmas day, National Chung-Shan Institute of Science and Technology (NCSIST) test fired missiles from Taitung County, and Pingtung County, in what experts believe was an anti-missile intercept test.
At 8:00 pm this evening, December 25, a missile blasted into the sky in Chenggong Township, Taitung County, providing a loud, spectacular light display until it disappeared around 20 seconds later.
While the Ministry of National Defense (MND) and NCSIST stayed mum on the issue and refused to comment, experts in the field quoted in multiple news reports said that it was most likely an anti-missile test, with a missile fired from the Jiupeng Base in Pingtung County to intercept the missile fired in Chenggong.
An unnamed retired NCSIST employee was quoted by Liberty Times as saying that the height and range of the test suggested that the intercepting missile was most likely a Tien-Kung (Sky Bow) III extended-range missile.
According to a notice issued by fisheries officials, the NCSIST is conducting test firing in the sea and airspace in the area on December 24, 25, 28, and 29 from 7:40 to 8:45 pm.
China Times described the tests as "a Christmas fireworks show" for Chenggong residents.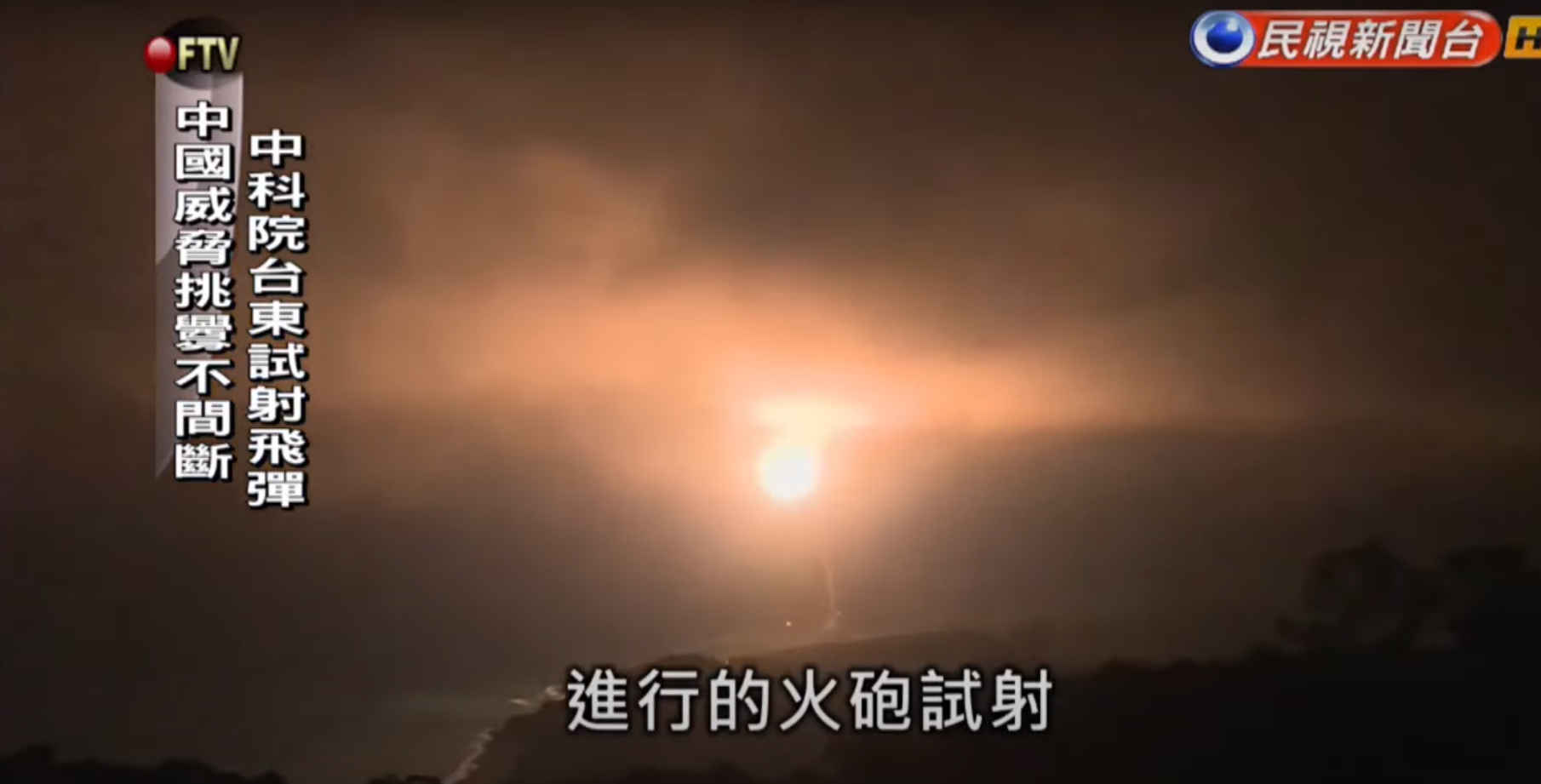 Pictures captured from FTV News video.
Taiwan English News is an independent publication with no corporate funding. Subscribe to Taiwan English News to receive the latest news via email. Advertising queries are welcome. Share, like, comment below, and please, buy me a coffee. I really need it.