Supercar owner says he's not used to car's performance and handling yet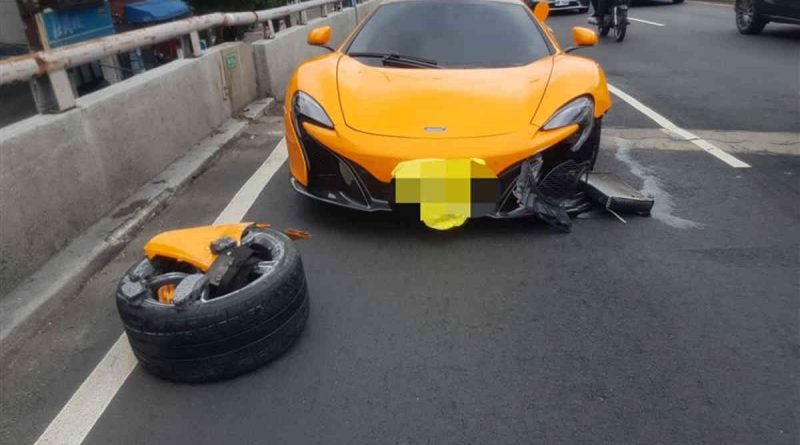 A man who badly damaged his sportscar after hitting a traffic divider in Taipei City this afternoon said that he is not very familiar with the car's handling and performance.
The story was widely reported by Taiwan media outlets after the McLaren 650S Spider two-door supercar, worth around NT$16 million, was seen sitting in a crippled state in the southbound lanes of Fulin Bridge in Shilin District.
Police responded to reports about the accident at around 3:00 pm and found that the car had sustained serious damage to its left underside and wheels. The rear left wheel was completely detached from the vehicle.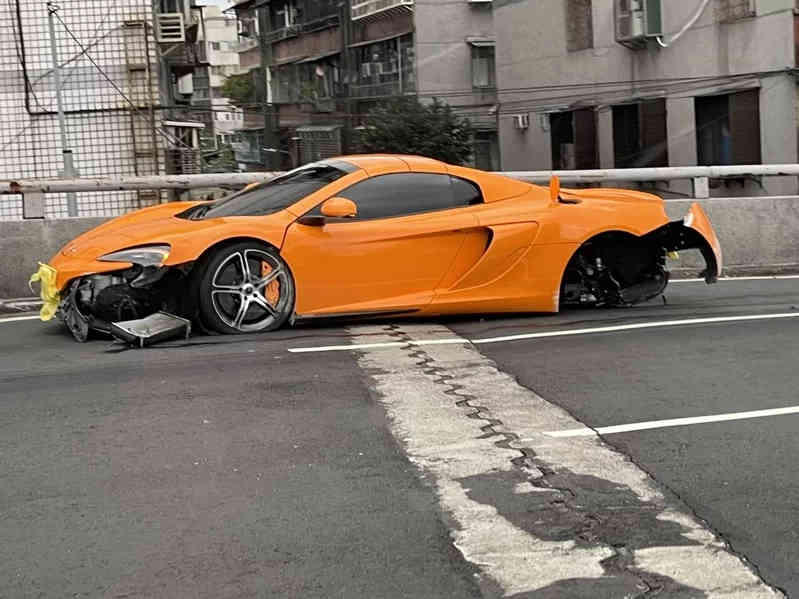 Police breath-tested the 56-year-old driver, named Zhang, and found that he was not affected by alcohol at the time of the accident. Zhang explained that he was not very familiar with the performance and handling of the 641 horsepower sportscar, and had accidentally run into the central traffic divider.
However, Zhang is not a novice owner of the McLaren.
A Liberty Times reporter managed to dig up a story from two years ago, when the same driver and same car were involved in a single-vehicle accident on Zhongshan Road, only around 3 kilometers away from today's accident. In April 2020, Zhang lost control of the vehicle, mounted the sidewalk, and crashed into a concrete retaining wall.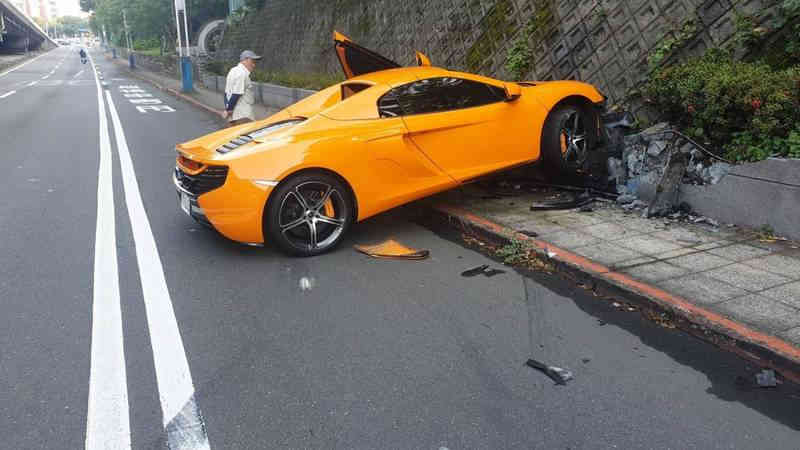 Taiwan English News is an independent publication with no corporate funding. Subscribe to Taiwan English News to receive the latest news via email. Advertising queries are welcome. Share, like, comment below, and please, buy me a coffee. I really need it.