Shark Finner Confesses in Hsinchu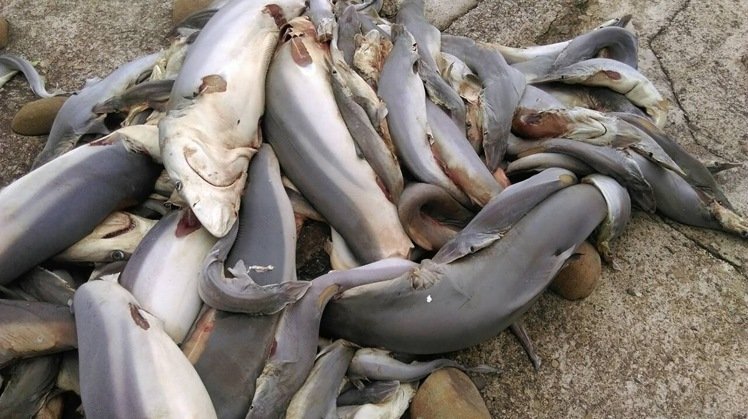 A man responsible for dumping dead sharks in a local stream after cutting off their fins confessed to police in Hsinchu yesterday.
In early February a large number of dead baby and juvenile sharks were seen washed up on the levee bank under Old Harbor Bridge. Coast guard and local government authorities responding to reports of a possible environmental catastrophe found that the sharks had been dumped after having their fins cut off. Shark fin is an expensive culinary luxury in Chinese cuisine.
Environmental protection authorities pointed out that while none of the several species of sharks are a protected species, the practice of 'finning' – cutting off the fins and dumping the live or dead shark back into the water is illegal and subject to a maximum fine of 150, 000NTD.
Police investigators found that the sharks had been in the possession of a fish dealer named Chen (some reports say he is a fisherman), but the fish had started to go off, so he couldn't sell them. He entrusted a man named Cai to dispose of the carcases. Mr. Cai decided that despite the carcases decomposing, the fins were still a viable product, so he cut off the fins before discarding the sharks in a stream. Mr. Cai claims the fins were for his own use.
Police have handed the case over to Hsinchu City Environmental Protection Office.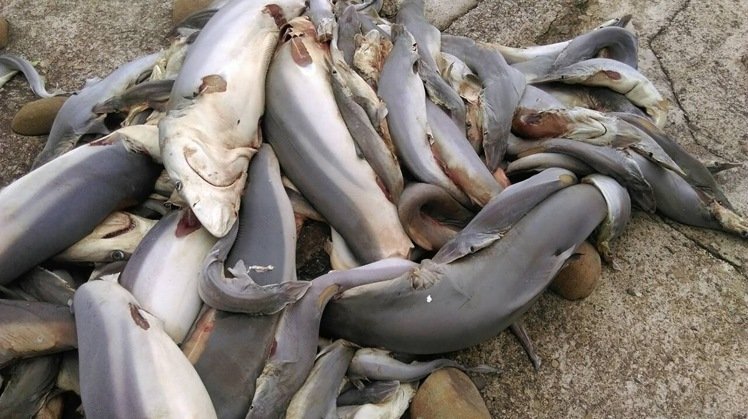 Taiwan English News is an independent publication with no corporate funding. Subscribe to Taiwan English News to receive the latest news via email. Advertising queries are welcome. Share, like, comment below, and please, buy me a coffee. I really need it.