Taiwanese man to wed British man despite 51-year age difference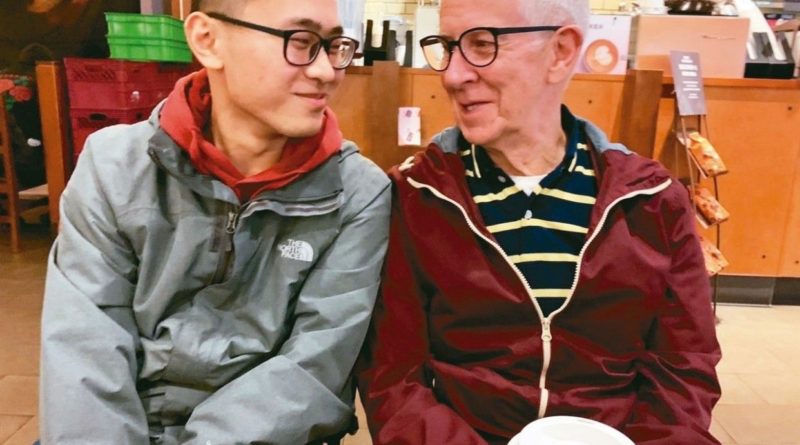 A Taiwanese man will marry a British man 51 years his senior in a ceremony to be held in Miaoli County tomorrow, February 16.
Twenty-four-year-old Ethan Zhao (趙守泉), and 75-year-old Andrew (Andy) Goodier met in London three years ago, and have been in love ever since, according to reports in the local Taiwan press.
In May 2017, Taiwan's Constitutional Court ruled that denying same-sex couples the right to marry was unconstitutional, and ordered the government to amend legislation within two years of the ruling, in order to align the marriage laws with the constitution. However, to this date, same sex marriage has not been legalized in Taiwan.
Not to let distance, age, nor the impasse in the Taiwan legislature impede them, Zhao and Goodier plan to register their marriage in the UK, where same-sex unions have been legal since 2014, and the couple plans to live.
Zhao's parents divorced when he was a child and he was brought up by his father, with whom he is very close.
Zhao was anxious about how his 54-year-old father, who comes from a large, traditional family, would react, when he found out that not only was his son gay, but intended to marry a foreigner 51-years his senior.
The pressure caused Zhao to suffer from insomnia for several months, according to New Talk.
However, while Zhao had not come out to his father about his sexuality, his father had a vague idea, and was quite open-minded when Zhao told him of his wedding plans.
"I have three sons, anyway," Mr Zhao senior said. "If you can't carry on the ancestral line, it doesn't matter."
Mr Zhao told his son not to worry about what other people think, and took the initiative to begin organizing the ceremony himself, according to a United Daily News report.
Apple Daily reports that the couple will appear in formal attire at the Railway Heritage Museum next to the Miaoli Railway Station tomorrow at 3:00pm for photographs, and to receive blessings from the public, who are encouraged to bring a flower to show their support.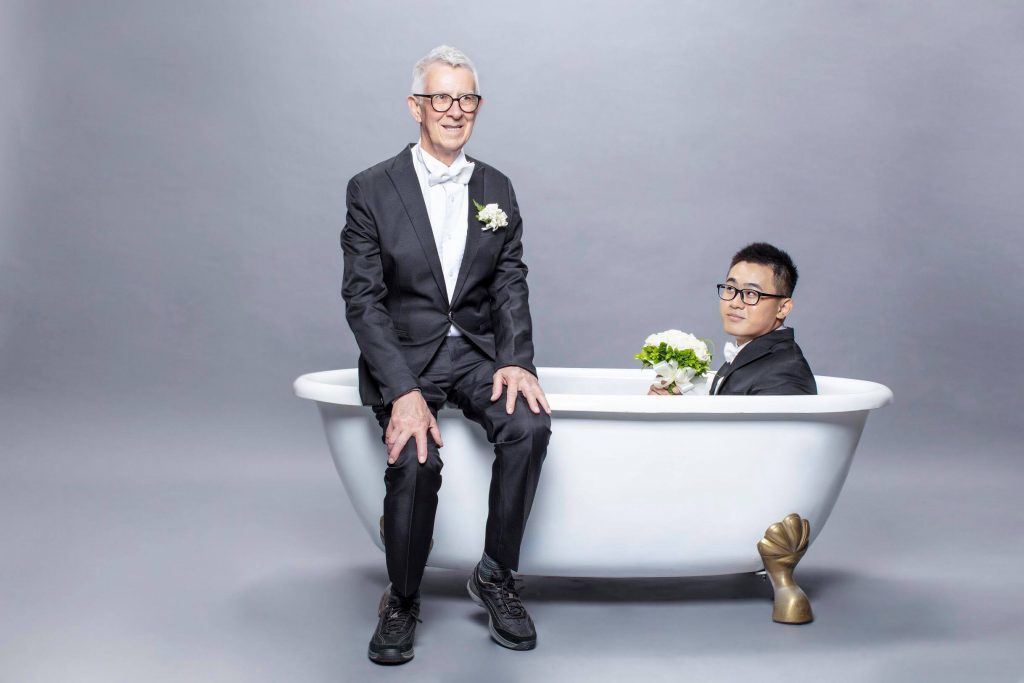 While same-sex marriage is legal in the United Kingdom, the threshold for accepting a foreign spouse is high, requiring financial deposits or an annual income of more than NT$1 million.
Meeting the financial threshold provides a challenge for the retired mechanical engineer and his post-graduate student partner.
By holding a big, public ceremony in Taiwan, the couple hopes to provide proof that they are really a married couple to the British bureaucrats.
Taiwan English News is an independent publication with no corporate funding. Subscribe to Taiwan English News to receive the latest news via email. Advertising queries are welcome. Share, like, comment below, and please, buy me a coffee. I really need it.